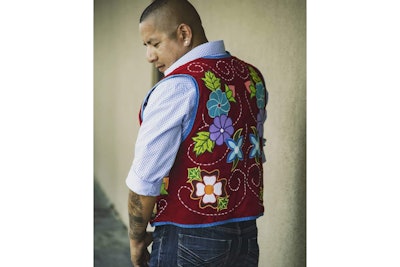 A retired police chief from the Fond du Lac (MN) Police Department is embarking on another career, handcrafting clothing and other items honoring Native American heritage.
According to the Grand Forks Herald, Herb Fineday constructed a workshop behind his home, and now works there most days creating custom ribbon skirts, vests, ties, belts, bags, and other items for his burgeoning business, Round Lake Traditions. It's named after his homestead on White Earth Reservation, where he says he grew up in the traditional Ojibwe lifestyle.
Fineday has been creating art in the Native American tradition since he was a child.
He says it's important to him that all of his products be handmade and unique.