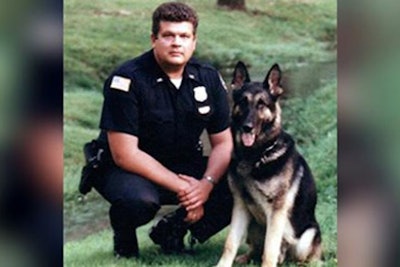 An officer with the Richmond (IN) Police Department has died from injuries sustained in a vehicle collision in February 1995.
According to Palladium-Item, Officer Kenneth Reid Lester was responding to a dispatch call when his patrol vehicle was struck by a tractor-trailer truck.
Lester was transported to a nearby hospital for treatment and had remained under constant care for 25 years before eventually passing away at the age of 62.
He is survived by his wife, two children, and two sisters.
The agency said on its Facebook page, "Kenny was a great officer, role model and friend with a big heart. Please keep Kenny's family, friends and the Richmond Police Department Officers in your thoughts and prayers during this difficult time."