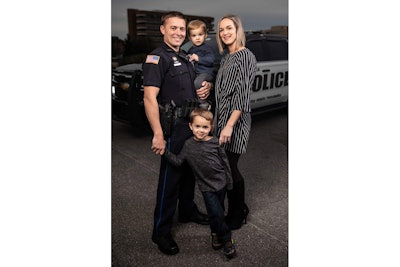 An officer with the Pensacola (FL) Police Department who had bravely battled perhaps the most aggressive form of brian cancer—known as Glioblastoma—has died.
The agency said on Facebook, "We were hopeful. We wanted nothing more than for our brother to get well and re-join us on the street. We needed his insight, his humor, and most of all, for him to tell us how he beat cancer."
However, on Tuesday, Officer Stephen Grogan passed away.
The agency continued in the social media post, "Because of his positive outlook and downright stubbornness, he lived longer than most. But not nearly long enough."
The post concluded, "Stephen was a dedicated father, husband, and son, who wrung more living out of this last year than many do in a lifetime. He was a Marine and Pensacola Police Officer because he could not escape the need to serve others."
Funeral arrangements are pending.