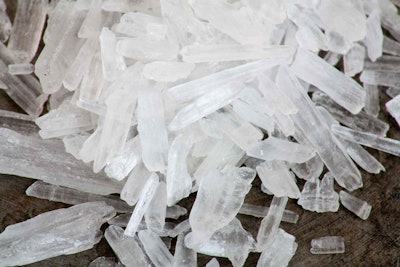 Officers with the Merrill (WI) Police Department recently warned users of methamphetamine that their drug of choice may be infected by the disease that has recently seized headlines.
The agency said on Facebook, "If you have recently purchased Meth, it may be contaminated with the Corona Virus. Please take it to the Merrill Police Department and we will test it for free.
The post continued, "If you're not comfortable going into an office setting, please request any officer and they'll test your Meth in the privacy of your home. Please spread the word! We are here for you!"