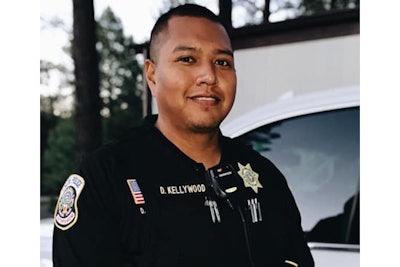 Thousands of people were in attendance during the funeral service of White Mountain Apache Nation Police Officer David Kellywood over the weekend.
The agency said on Facebook, "How do you say good bye in Apache? You never do—there is no such word. It's I'll see you later. Today we honor the life of David Kellywood. Thank you for your service."
"Today is about David," said White Mountain Apache Councilman Jerold Altaha at the beginning of the service. "We recognize the ultimate sacrifice he made and the ultimate sacrifice his family made."
The 26-year-old officer was shot and killed in February during a confrontation with a suspect while responding to a report of shots fired.