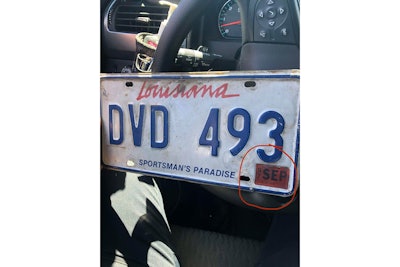 A Slidell, LA, police officer stopped a vehicle late last month with an expired tag. It expired 23 years ago.
The motorist tooling around in the car with the 1997 plate told the officer, "Sorry, officer. I've been busy lately and totally forgot to renew my vehicle registration. I will take care of it as soon as I get home," the Slidell Police Department reported on Facebook.
Police did not release the name of the driver or whether a citation was issued.