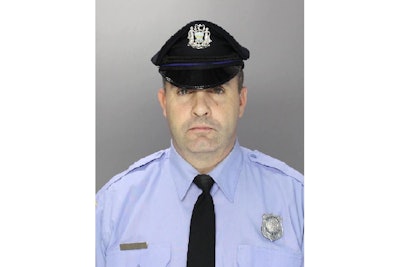 A member of the Philadelphia Police SWAT team was shot and killed while serving a warrant to arrest a murder suspect at a residence on Friday morning.
According to NBC News, Corporal James O'Connor IV, 46, was conducting an operation to secure a home when a gunman opened fire on the team through a closed door on the second floor.
Corporal O'Connor was reportedly struck in the shoulder in an area not protected by his ballistic vest. He was then transported to a nearby hospital, where he subsequently succumbed to his wound.
He had served with the Philadelphia Police Department for 23 years and is survived by his wife and two children, including a son who is a Philadelphia police officer.
Officers had been trying to serve an arrest warrant for Hassan Elliott, 21, who the District Attorney's Office said was wanted for a March 2019 robbery and murder in the area, reports the Philadelphia Inquirer.
Although officers on the scene returned fire and two people inside the residence were reportedly wounded, Elliott was not shot, was taken into custody, and will face charges for both the 2019 homicide and Friday's shooting, authorities said.