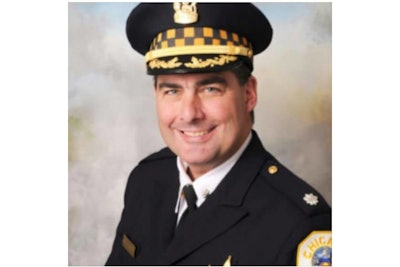 A jury convicted a man late last week of first-degree murder in the shooting death of a Chicago police officer.
According to ABC News, the jury deliberated for just three hours before finding Shomari Legghett guilty of killing Chicago Police Commander Paul Bauer—a 31-year veteran of the police department—outside of city hall in 2018.
Cook County Assistant State's Attorney Risa Lanier said in a statement that Legghette killed Bauer "for no reason other than his own desperate attempts to avoid police, to avoid custody, to avoid what even began as an attempt to have a simple conversation."
Legghette faces a mandatory sentence of life in prison under Illinois law.