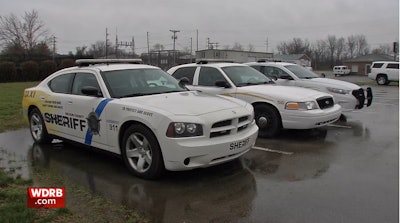 At a home in Nelson County, KY, sheriff's deputies are enforcing a coronavirus quarantine that the governor and other officials ordered.
A 53-year-old man in Nelson County who has a confirmed case of the novel coronavirus refused to self-isolate, Kentucky Gov. Andy Beshear said Saturday.
Beshear said that the state has taken the steps to "force a self-isolation."
Nelson County Sheriff Ramon Pineiroa said the man is now cooperating, but deputies will remain outside his house 24/7 for the foreseeable future. Pineiroa did not identify where in Nelson County the man lives, WDRB reports.