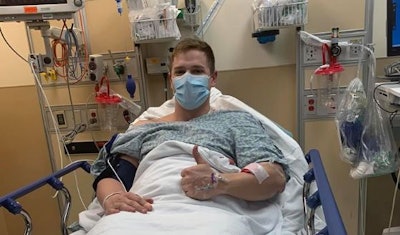 A Cortland, NY, police officer is recovering from three gunshot wounds to his back and legs after a dispute between two brothers escalated into a shooting Friday night.
The shooting was followed by an almost 12-hour armed standoff with police, reports the Cortland Police Department.
The wounded officer, whose name has not yet been released by the department, was taken to Upstate University Hospital in Syracuse for treatment. He was released after treatment, the Cortland Voice reports.
The suspect was shot in his left forearm when officers returned fire, according to the department.
The incident stemmed from a family argument earlier in the evening, Cortland Police report.
The suspect reportedly opened fire on the wounded officer with a .22 rifle when the officer approached the residence.