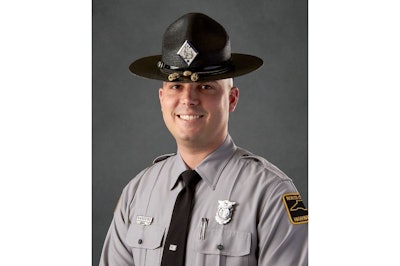 A North Carolina State Highway Patrol trooper died in a crash in Wayne County Friday night, officials said.
Sgt. Chris Knox with the NCSHP said Trooper Nolan Sanders, a five-year veteran, was driving north on Interstate 795 in Pikeville shortly after 7:15 p.m. when he drove off the right side of the road and hit a concrete ditch culvert. The crash happened near the U.S. 70 bypass, reports WNCN.
Knox said it isn't known why Sanders drove off the road. Officials said he was on duty at the time but wasn't responding to a call, reports WNCN.
Sanders, 28, leaves behind a wife and young child.
Knox said they're already thinking of how they can honor Sanders while still following the statewide gathering restrictions, including no more than 50 people attending a funeral and social distancing requirements.