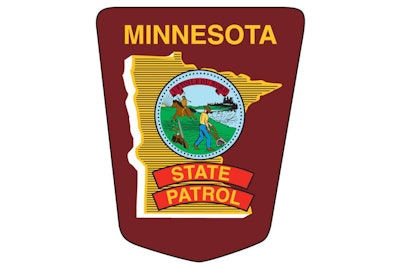 A cardiologist who was pulled over for speeding on a Minnesota interstate said she was deeply touched when the trooper gave her face masks instead of a ticket.
Sarosh Ashraf Janjua wrote in a Facebook post Friday that when a Minnesota state trooper pulled her over and looked at her Massachusetts license, he asked her what she was doing so far from home.
She told him that she travels to the state every month to work as a fill-in cardiologist, reports NBC News.
Janjua, 37, wrote that the trooper went to his car to scan her license plate number and firmly told her that "it was very irresponsible of me to be speeding, especially since I would not only take up resources if I got into an accident, but would also not be in a position to help patients."
Janjua wrote that she expected the trooper to hand her a ticket. "Instead, he told me he was going to let me off with a warning," Janjua wrote. She then said she expected him to just hand her license back to her, but instead he gave her "Five N95 masks, from the supply the state had given him for his protection."
Janjua said the gesture brought her to tears.
According to a statement from the state patrol, "Trooper [Brian] Schwartz said he heard there was a shortage of personal protective equipment (PPE) and thought Ashraf could use the extra masks. Troopers are working hard during the pandemic and are thinking about all the first responders who are caring for Minnesotans during this critical time."