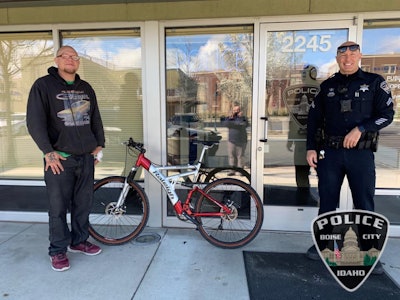 An officer with the Boise Police Department made a generous donation of a bicycle to a man who had been in a vehicle collision and was concerned that without transportation, he might lose his job.
The agency posted on Facebook, "Despite all of our social distancing, you can't stop acts of kindness. This Boise police officer gave a man living at the shelter his bike today.
The social media post continued, "The man was involved in a car crash earlier this morning and was worried about losing his job if he didn't have a way to get there. Cpl. Orton even registered the bike for him before handing it over."