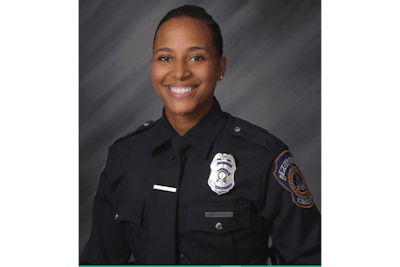 A man was formally charged with murder Tuesday in the apparent murder of an Indianapolis police officer who authorities said was shot through an apartment's door while responding with other officers to a domestic violence call.
According to the New York Times, the man—identified as 27-year-old Elliahs Dorsey—now faces one count of murder in last Thursday's killing of Officer Breann Leath, 24. Dorsey, who was arrested shortly after the shooting, also faces one count of criminal confinement and four counts of attempted murder.
The three other attempted murder charges involve three other officers who were standing with Leath outside the apartment when Dorsey fired several shots through its door, fatally wounding Leath after one of the officers tapped on it with a flashlight, the affidavit states.