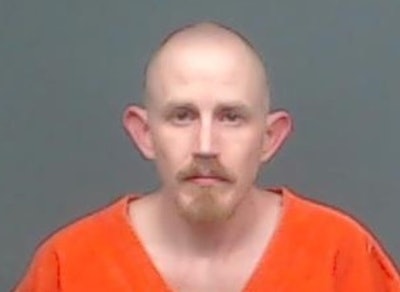 A Texarkana, Arkansas, man was arrested over the weekend at the end of a 20-mile-long vehicle pursuit into Texas. The chase was triggered after Texarkana, TX, police attempted to arrest him for posting videos on Facebook Live that threatened to execute a police officer.
Aaron Swenson, 36, was taken into custody late Saturday night by Texarkana, Texas, police and charged with terrorist threats against an officer, evading detention with a vehicle and unlawfully carrying a weapon, ArkLaTex reports.
Around 10:30 p.m. Saturday, multiple people called 911 and reported seeing the threatening Facebook Live video online. In the live feed, the suspect, identified as Swenson, said he was driving in the Texarkana area searching for a police officer alone so that he could ambush the officer.
Officers viewed the live video feed and quickly determined that Swenson was driving a late model black Chevrolet truck in the area just west of I-369. At one point in the video, Swenson said he had just passed an officer on the service road but was having to turn around to go get him.
Officers located the vehicle, activated their lights behind Swenson, and the pursuit began when he fled, police say.