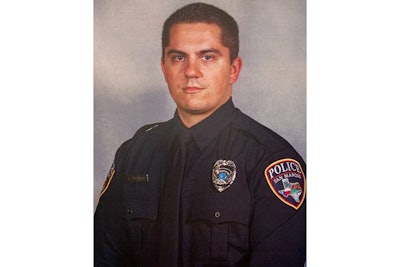 An officer with the San Marcos (TX) Police Department was fatally shot on Saturday as he and other officers responded to a 911 call of a domestic disturbance. Two other officers were shot in the incident.
According to CBS News, Officer Justin Putnam was fatally wounded at the scene. He had been with the San Marcos Police for five and a half years.
The two wounded officers are now listed in critical condition in the ICU after they underwent surgery for their wounds, according to the San Marcos Police Department.
The suspect was found dead inside from a self-inflicted gunshot wound. Police said he had on body armor and started shooting at officers immediately.