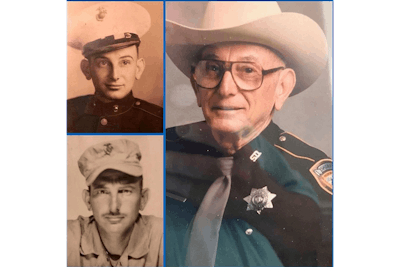 World War II veteran and retired Harris County (TX) Sheriff's Office reserve deputy Lt.Thomas Morgan died at 99 years old on Tuesday. Morgan retired last year as Texas' oldest certified lawman at the age of 98.
The Marine veteran joined the Harris County SO at 70.

He worked for the Harris County SO's Reserves Marine Division, patrolling the lakes and rivers, looking for drowning victims.