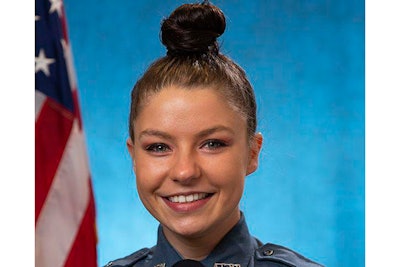 An officer with the Athens-Clark County (GA) Police Department was injured during a traffic incident on Sunday.
According to CBS News, Officer Torie Teets observed a vehicle travelling at a high rate of speed before crashing into another vehicle.
Officer Teets saw smoke coming from the vehicle and ran over to give assistance. The driver, who appeared unconscious, suddenly regained consciousness and reportedly began driving away from the scene. Officer Teets' arm became caught in the door, resulting in injuries.
Officers eventually located the suspect—identified as 26 year-old Frank Reyes—and arrested him.
Reyes is charged with aggravated assault on a law enforcement officer, fleeing and attempting to elude, DUI, and several other traffic-related offences.
Officer Teets was transported to a nearby hospital where she was treated and released.