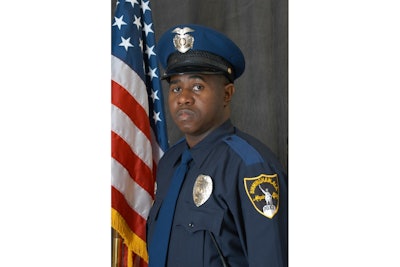 An officer with the Birmingham (AL) Police Department was shot and wounded and the alleged gunman is dead following an armed confrontation Friday morning.
The injured officer has been identified as Det. Mikiel Smith, 47. The 19-year veteran of the department is assigned to the Investigations Bureau.
According to a Birmingham PD news release, the preliminary investigation suggests the suspect refused to pay for a meal at Ruth's Café prior to exiting the location. The suspect, however, remained outside of the business. The staff at Ruth's Café alerted Det. Smith, who was already at the location, and requested assistance to have the suspect leave the property. Police say the suspect observed the detective was law enforcement and shot the detective upon approach.
According to WVTM, Chief Patrick Smith said the detective was shot in the arm and in the hand, but he was able to shoot back at the suspect.
The suspect was fatally wounded during the exchange.
Det. Smith reportedly has non-life-threatening injuries and after undergoing surgery is expected to make a full recovery.