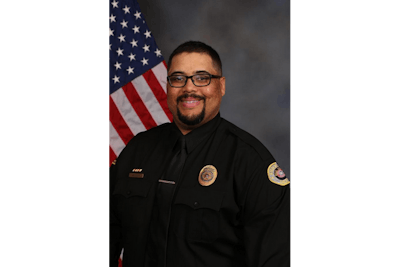 Bell County (TX) Deputy John Andrew Rhoden died early Sunday while assisting Williamson County in a vehicle pursuit on Interstate 35. He was 31.
Bell County Sheriff's Deputies were asked to assist Williamson County Sheriff's Office in a vehicle pursuit from Williamson County into Bell County around 1:45 a.m. During the pursuit, Rhoden was attempting to deploy spike strips on I-35 in Temple when he was struck by a vehicle.
Rhoden had worked for the Bell County Sheriff's Department for about 10 years and was currently assigned to the midnight shift patrol division.