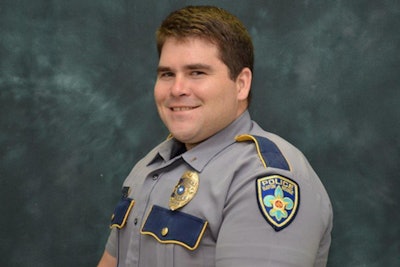 One of the Baton Rouge police officers who was shot Sunday is making "remarkable progress," family members said Tuesday.
Cpl. Derrick Maglone, a 7-year veteran of BRPD, was critically injured in a shooting on Sunday while trying to locate a potential homicide suspect. Although Maglone was rushed to the hospital for treatment following the attack, the officer who accompanied him, Lt. Glenn Hutto Jr., died from his wounds at the scene, according to a police report.
Maglone's older sister, Tania Langlois, told the Advocate her brother is making "remarkable process" given his critical condition upon entering the hospital Sunday. She said there was some concern early on about his ability to walk and swallow, but by Tuesday he was swallowing on his own and was able to walk to the restroom.