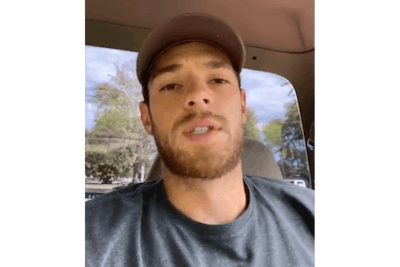 After Glen Ridge, NJ, Police Officer Charles "Rob" Roberts was rushed to a hospital April 22 with serious complications from coronavirus, his fellow officers wanted to help.
They took part in a vigil outside his hospital window in Essex County. Then, knowing Roberts' love for the New York Mets, they went a step further.
The Glen Ridge Police Department partnered with the Zeuner Foundation to have Mets pitcher Steven Matz send an encouraging video Tuesday to Roberts and his family, NJ.com reports.
"Hey Officer Rob, this is Steven Matz, the New York Mets," the New York native, who has been a Met since 2015, says in the video. "I just want to reach out and let you know that we're thinking about you and also your family and the Glen Ridge (Police) Department."
"We pray that you get well soon," Matz says before inviting Roberts and fellow officers to see a Mets game at Citi Field "at some point down the line."