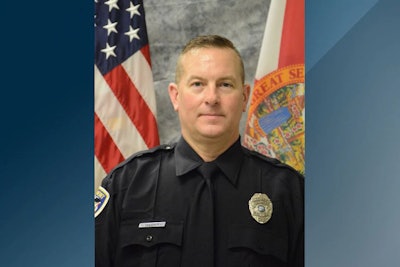 An officer with the Clermont (FL) Police Department has reportedly died from COVID-19, the disease caused by the novel coronavirus.
According to WFTV News, Officer Conrad Buckley served the city of Clermont for two years as a patrol officer after working as a law enforcement officer with the Northeastern University Police Department in Boston for several years.
Buckley had traveled to Boston at the end of March and began exhibiting symptoms of the disease following his return.
The agency said that Buckley was hospitalized for treatment of COVID-19 and died from his illness early Tuesday morning.
"Officer Buckley will be greatly missed by the Clermont Police Department," said Chief Charles Broadway. "He was an outstanding police officer who cared greatly for his fellow officers and the community. He took tremendous pride in being a police officer and carried himself with confidence and integrity. Today, the City of Clermont lost a good cop and a great man."