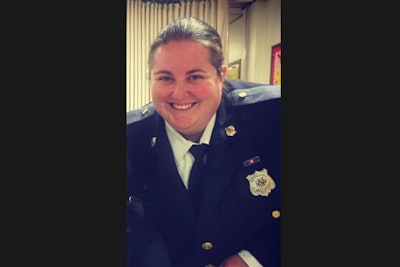 An officer with the Baltimore County Police Department who was shot during an incident in May 2019 has recovered from her wounds and returned to duty.
According to Avenue News, Officer First Class T. Hays—a fifth-generation police officer and a 15-year veteran—had responded to a home following a 911 call reporting a domestic disturbance involving an armed man.
Hays was dispatched along with officers with the Parkville Police Department to the suspect's home and discovered the suspect—identified by law enforcement as Robert Uhl Johnson—seated in a chair facing the front door of the dwelling.
Officers began to question the man, who then reached down, grabbed a firearm, and pointed it at officers. Several officers fired their weapons, fatally wounding the man.
Hays was shot in the upper body and was sent to shock trauma and spent almost two weeks in the Intensive Care Unit. She underwent five surgeries, the last one in January of this year, and many hours of physical therapy in order for her to return to work.