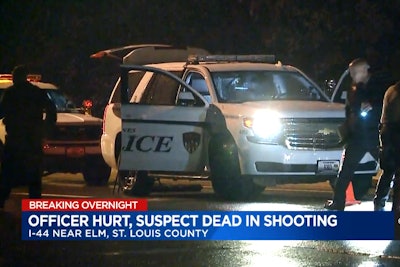 The man who allegedly shot an officer with the Webster Groves (MO) police Department on Tuesday night has reportedly died of his wounds.
According to KMOV-TV, two police officers had responded to a stranded vehicle near the center median of an interstate freeway.
As one officer approached the stranded car, the driver got out and started shooting at the officer. The officer returned fire and both the assailant and the officer were struck several times.
The Webster Groves police officer who was wounded in the gunfight—reportedly 36-years-old with seven years of law enforcement experience—was released from the hospital Wednesday.