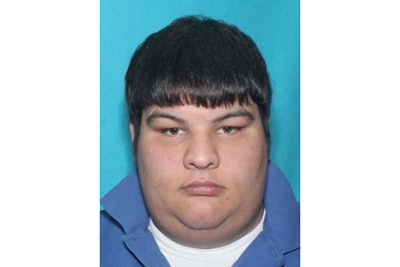 Two deputies with the Rowan County (NC) Sheriff's Office are recovering from injuries after being dragged by a man in a vehicle early Tuesday morning in eastern Rowan County.
According to WSOC-TV, while deputies were conducting traffic control—a man came out of his house and began behaving erratically, reportedly appearing impaired in some way. He mooned the deputies, then attempted to drive away in a Volkswagen Jetta, the deputies say.
Sergeant Jagger Naves and Master Deputy Dalton Miller began to attempt to stop him from driving out of concern for his safety.
With both deputies stuck inside the open car door Feredinos began to drive away, dragging them for some distance, the deputies say.
Miller was dragged about 60 feet on his back. His head hit the driveway, knocking him unconscious, according to the sheriff's office. Naves' foot was run over by the Jetta, causing an injury.
Stavros Evangelos Feredinos, 29, was charged with two counts of felony assault with a deadly weapon with intent to kill inflicting serious bodily injury, one count of felony assault with a deadly weapon on a government officer, two counts of misdemeanor resist, obstruct and delay, and one count of felony fleeing to elude arrest.