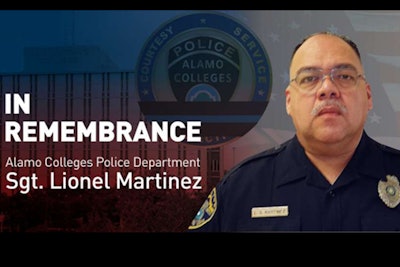 The Alamo Colleges (TX) Police Department has identified the officer who suffered a fatal heart attack while responding to a shooting Tuesday night as Sergeant Lionel Martinez, a 21-year veteran of the department.
According to the San Antonio Express, Sergeant Martinez was on his way to a reported shooting when he suffered the medical emergency.
His patrol vehicle side swiped a parked vehicle before coming to a stop.
Sergeant Martinez was transported to a nearby hospital, where he subsequently died.