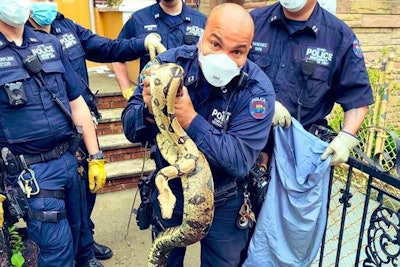 An officer with the New York Police Department who keeps snakes as pets used his experience to capture an eight-foot boa constrictor that was wrapped around a light fixture on Friday morning.
According to the Daily News, Detective Jose Otero—a 21-year veteran of the department—was able to untwine the reptile from the pole with the assistance of other responding officers.
The snake was taken to an Animal Care Center to be cared for.