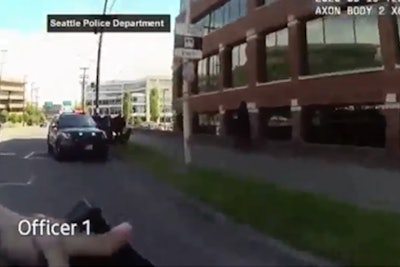 The Seattle Police Department has released body camera footage of an officer involved shooting that resulted in the death of a knife-wielding suspect.
According to KOMO-TV, two Seattle police officers responded to multiple 911 calls of a man with a knife threating people in the Lower Queen Anne neighborhood of the city on Tuesday, police say.
Both officers gave commands to the knife-wielding subject to drop the weapon but he refused, and became a threat to the officers and others nearby, police say.
At least one officer opened fire, fatally wounding the assailant. He was pronounced dead at the scene.
The King County Sheriff's Office is conducting the investigation.