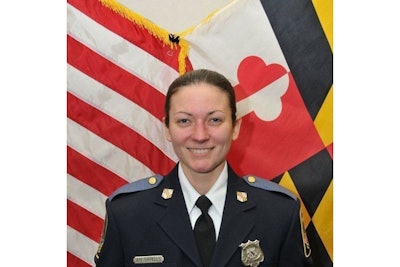 Today marks the day that Baltimore County police officer Amy Caprio was killed in the line of duty, and the agency—and other government officials—are marking her passing on social media.
According to CBS News, Officer Caprio—who was 29 at the time of her death—had responded to a call about a burglary in progress and a suspicious vehicle. Upon arrival at the scene, she located the suspect vehicle—which previously had been stolen—emerged from her patrol car and gave commands for the driver to get out of the car.
The driver then accelerated and struck Caprio. She was transported to a nearby hospital where she was later declared dead.
County Executive Johnny Olszewski said on Twitter, "Today, we remember Officer Amy Caprio, honor her life, and recognize her service and sacrifice for Baltimore County. My heart goes out to her family, loved ones, and the @BaltCoPolice community. She will never be forgotten."