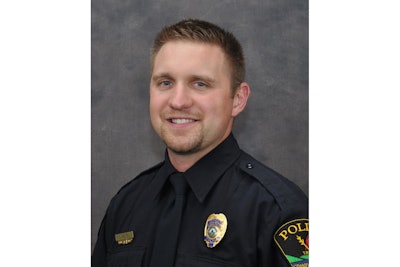 An officer with the Grand Forks (ND) Police Department was shot and killed and a deputy with the Grand Forks County Sheriff's Office was wounded during an eviction Wednesday afternoon.
The Grand Forks PD has identified the fallen officer as Cody Holte, 29, the Grand Forks Herald reports.
Holte was one of two people to die in a gunfire exchange Wednesday afternoon in Grand Forks, which was initiated when Grand Forks County Sheriff's deputies attempted to serve an eviction notice.
Around 2:30 p.m., Salammah Pendleton, 41, open fired on the officers "unexpectedly" from within the apartment, according to police.
Officer Holte was killed. One GFSO deputy suffered non-life-threatening injuries and is in stable condition. Pendleton suffered gunshot wounds and was transported to Altru Hospital. A female was found dead from an apparent gunshot wound at the scene.