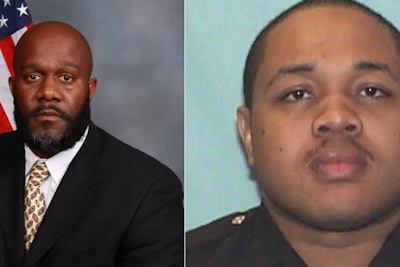 Two officers with the Atlanta Police Department have reportedly been fired for alleged excessive use of force over the weekend while responding to protests and rioting in the city over the weekend.
According to the Atlanta Journal-Constitution, Mayor Keisha Lance Bottoms apologized Sunday for what she said was clearly excessive force used by Atlanta Police in the arrest of two young African Americans during the city's curfew crackdown Saturday night.
Bottoms said she ordered the firings of two of the five officers involved in the traffic stop after reviewing the body camera footage with Police Chief Erika Shields.
Investigators Mark Gardner and Ivory Streeter, who were both members of the department's fugitive unit, have been fired.
The other three officers are on desk duty.
It remains unclear if any of the officers involved in the incident will face criminal charges as an investigation remains ongoing.