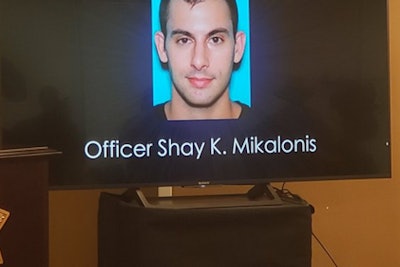 A 29-year-old Las Vegas Metro police officer was shot and gravely wounded while working a protest on the Strip Monday.
Officers were attempting to disperse a crowd and take rock throwers into custody near the Circus Circus Hotel when Officer Shay Mikalonis was shot.
LVMPD reports that Mikalonis is on life support.
A suspect is in custody but has not been identified. He was reportedly apprehended at the scene by SWAT and K-9 units.
In a separate shooting, a suspect carrying three pistols—one in a carbine conversion—in the crowd was shot and killed by police Monday night.
There are reports the suspect, Jorge Gomez, was wearing body armor as well as carrying the pistols,
Police say he was fatally shot when he reached for one of the weapons. Prior to the fatal shooting police reportedly tried to stop him with a less-lethal round from a shotgun.