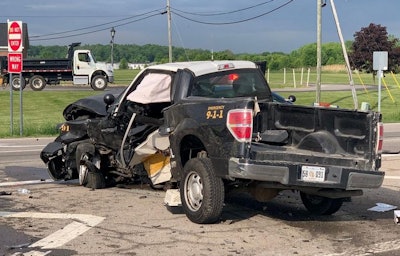 A Monroe County, MI, Sheriff's deputy was seriously injured when the vehicle she was driving was struck broadside by another vehicle that reportedly ran a red light Wednesday morning.
The driver of the sheriff's vehicle – an animal control officer for the county – sustained serious injuries and was taken by ambulance the hospital, where she was listed in critical condition, the Monroe News reports.
According to troopers, the at-fault vehicle was previously involved in a hit-and-run crash in Monroe.
The driver of the suspect vehicle is a 44-year-old female who sustained serious injuries and was also transported by MCA for treatment. It is suspected that alcohol may have been a factor in the crash, state police said.