Three protesters were arrested in Gwinnett County, GA, Wednesday for allegedly vandalizing and trying to burn take-home police cars with Molotov cocktails outside of the homes of the officers.
Authorities believe they followed the officers home, WSB reports.
Ebuka Chike-Morah, 21, Alvin Joseph, 21, and Lakaila Mack, 20, all face multiple charges.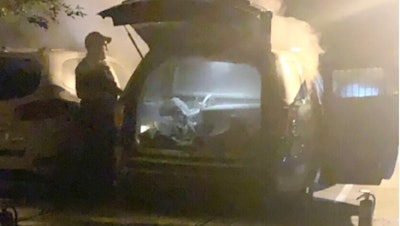 In a separate incident on Monday night a take-home patrol vehicle in the driveway of a Gainesville, GA, police officer was torched, WDUN reports.