Video footage released by the Atlanta Police Department shows officers talking for nearly half an hour with Rayshard Brooks before he was fatally shot during a confrontation after he was found sleeping in the drive-through lane of a local fast food restaurant.
Complete Footage:
According to the Atlanta Journal-Constitution, the incident sparked massive protests in Atlanta, adding further fury to demonstrations already taking place in the wake of the in-custody death of George Floyd in Minneapolis late last month.
Following the fatal officer-involved shooting on Friday, the chief of the Atlanta Police Department stepped aside and involved officer Garrett Rolfe was fired by the agency on Sunday.
The family of Rayshard Brooks is calling for murder charges against the officers at the scene.
The Fulton County District Attorney's office is considering whether to bring criminal charges against the officers involved in the incident.
Autopsy results released Sunday determined that Brooks was shot twice in the back. The medical examiner ruled the death a homicide.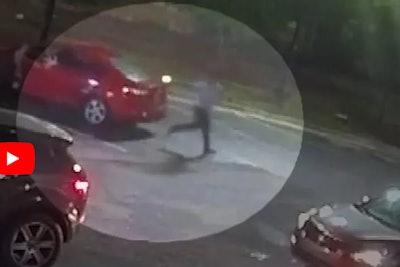 After a struggle with the two officers, Brooks reportedly took away one of the officers TASERS and fled. Video from the restaurant's camera appears to show Brooks pointing the TASER at Officer Rolfe as he ran away and before he was shot.