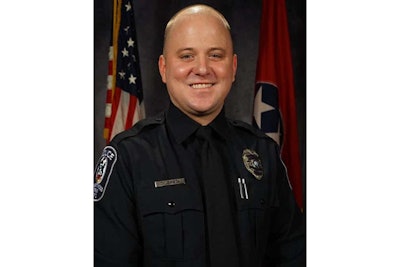 An officer with the Brentwood (TN) Police Department was killed in a vehicle collision when a female driver moving in the opposite direction of his patrol vehicle reportedly crossed the centerline and struck him head on.
According to Fox News, Officer Destin Legieza—a five-year veteran with the department a third-generation law enforcement officer—was pronounced dead shortly after the collision.
The driver of the other vehicle was transported to a nearby hospital with what were described as non-life-threatening injuries.
Officer Legieza had served with the Brentwood Police Department for five years.
He is survived by his wife.