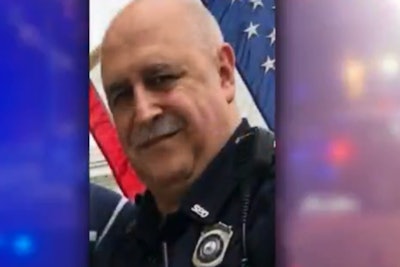 An officer with the Salem (MA) Police Department was killed Thursday night in a vehicle collision with another car travelling in the opposite direction.
According to CBS News, Officer Dana Mazola and the other driver—whose name has not been released—were transported to a nearby hospital where Mazola was pronounced dead.
Salem Mayor Kim Driscoll said Mazola was a "conscientious and professional officer, a loving husband and father and a devoted public servant to the people of Salem."
The Essex District Attorney's Office said in a statement that the other driver is alive and undergoing treatment for undisclosed injuries. It is not yet clear if any charges will be filed.