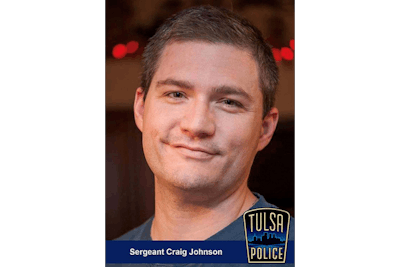 A Tulsa police sergeant has died from wounds he suffered in an early Monday morning shooting.
The department announced Sgt. Craig Johnson's death Tuesday afternoon.
Police say David Anthony Ware, 32, shot Sgt. Johnson and Officer Aurash Zarkeshan in their heads during a traffic stop Monday. Zarkeshan remain in critical condition.
Both officers were shot multiple times and were transported by other first responders to a nearby hospital.
"After (the sergeant) is down from being shot, Ware stands over him and fires three more times," an investigator stated in the probable cause affidavit.