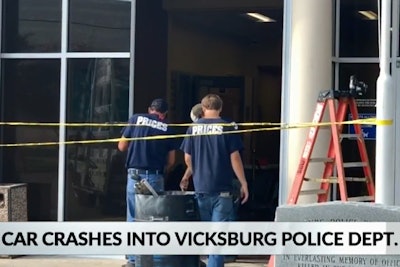 A vehicle crashed into the Vicksburg (MS) Police Department early Thursday morning.
According to the CBS News, no one was injured in the incident.
The driver has not been named and it is not yet clear if that person will face any charges.
The cause of the crash remains unknown.