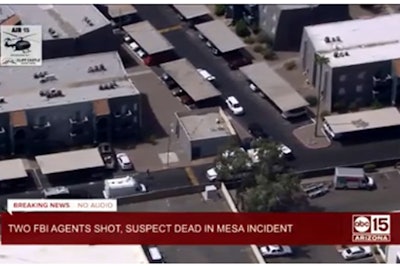 Two FBI agents were wounded by gunfire Friday morning as they attempted to apprehend a man suspected of robbing several banks.
According to ABC News, the gunfight occurred in Mesa, AZ, as agents were executing a search and arrest warrant.
One FBI agent suffered non-life-threatening injuries and another suffered minor injuries. Both were transported to a nearby hospital where they were treated and released.
The name of the suspected gunman has not been disclosed.
An investigation into the incident remains ongoing.