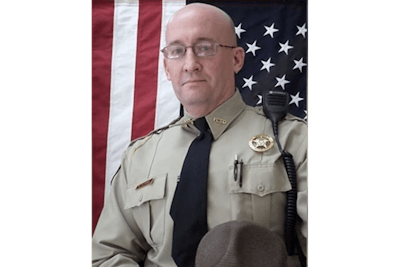 A man is facing a charge of first-degree vehicular homicide after he reportedly struck and killed a Georgia deputy who was responding to a crash on an interstate freeway.
According to the Atlanta Journal-Constitution, the man—identified by police as 21-year-old Abdulhafiz Tawfik Abdullahi—is accused of hitting Deputy William Garner of the Franklin County Sheriff's Office on Sunday as the deputy was helping people involved in a single-vehicle crash.
Garner was attending to the victims of the crash when Abdullahi lost control of the car he was driving, went into a median and hit Garner, according to reports.
Deputy Garner was transported to a nearby hospital, where he was pronounced dead.
Garner had served with FCSO for just over a year, and leaves behind his wife, brother, and parents.