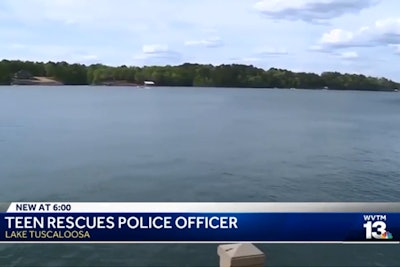 A teenager in Alabama pulled an officer onto his boat after the police boat the officer was on sank in the waters of Lake Tuscaloosa earlier this week.
According to ABC News, 15-year-old Grady McClendon saw a plume of white smoke across the lake where he was maneuvering his boat, and pressed his vessel to the scene, finding upon arrival that a boat had caught fire and pulled a patrol boat beneath the water.
He called Tuscaloosa police and then looked around the area for anyone in the water. He soon found the officer treading water in the lake.
McClendon pulled the officer onto his boat and transported him back to the police station.
The teen and the officer have subsequently been in phone contact.