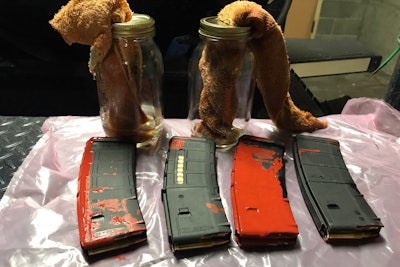 Police in Portland, OR, discovered a number of rifle magazines as well as "Molotov Cocktail" improvised incendiary devices as protests continued over the weekend.
According to Fox News, the weapons were found in Lownsdale Square Park, which has been one of the most active areas for anti-police demonstrations for more than two months.
Police had responded to a shots fired call when the discovery was made. An individual was transported to a nearby hospital by private vehicle with an apparent gunshot wound, which was reportedly not life-threatening according to a statement issued by the Portland Police Bureau.
Police posted a photo of the items on Twitter.