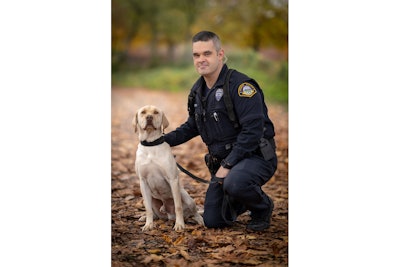 A K-9 with the Monroe (WA) Police Department had the largest find of his three-year career with partner Officer Devin Tucker while assisting the Everett Police Department in the search of a vehicle a couple months ago.
According to the Snowomish Tribune, K-9 Sam—alongside his handler, Officer Devin Tucker—alerted the on-scene officers that the vehicle contained illegal substances.
The contents of the vehicle included two kilos of heroin, 900 suspected fentanyl pills, 100 grams of methamphetamine, one handgun, one rifle, and more than $22,000 in cash.
It was reportedly the largest haul that K-9 Sam had discovered in his young career as a narcotics dog.