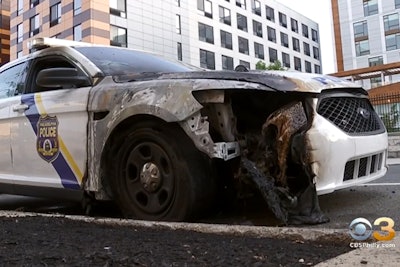 Multiple patrol vehicles were set on fire across the city of Philadelphia over the weekend and police are now trying to determine if it was one person or a coordinated effort among multiple people.
According to CBS News, four patrol cars were set on fire within one hour.
A suspect—described as a white male wearing a flannel shirt and riding a white bicycle was seen on surveillance footage at one of the locations of the arson attacks.
All four vehicles that were set ablaze had significant damage but will likely be returned to service after repairs.