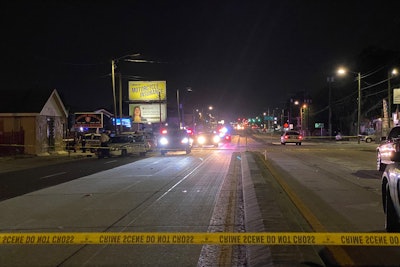 An officer with the Tampa Police Department was wounded—as were several other individuals—when a gunman reportedly went on a "shooting spree" on Thursday evening.
According to Spectrum News, the 24-year-old officer—whose name has not yet been released—was shot in the arm and suffered other injuries due to flying glass from the broken window of his patrol vehicle.
The Hillsborough County Sheriff's Office said that the alleged gunman—identified as 31-year-old Antonio Cruz Ortiz—was taken into custody and is facing charges of aggravated assault with a firearm and attempted second degree murder.