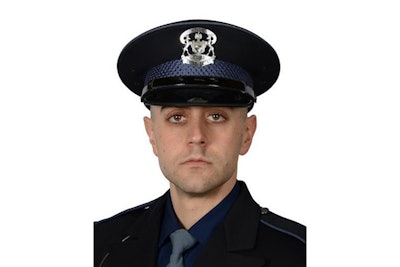 A trooper with the Michigan State Police has succumbed to injuries sustained in a vehicle collision with a suspected drunk driver in July.
According to the Lansing State Journal, Trooper Caleb Starr died after having been hospitalized for about three weeks following the collision.
"The Michigan State Police mourns the loss of not just a trooper, but a husband, father and dedicated public servant who had so much left to give in a life that was cut far too short," MSP Director Colonel Joe Gasper said in a statement.
Starr had been responding to a low-priority call when a vehicle crossed the center line and struck his vehicle. He had to be extricated from the vehicle and flown by helicopter to a trauma center, where he was treated for his injuries and held for rehabilitation.
He died Friday evening, police said.
He is survived by his wife, Rachael, and their two young daughters.
Charges are pending against the female driver. Her name has not been released.