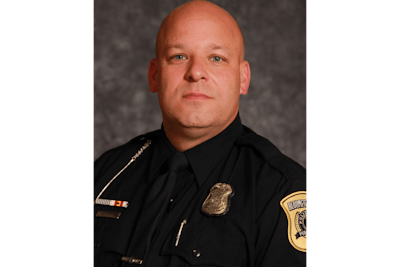 An officer with the Bloomfield Hills (MI) Police Department died Sunday at the station hours after cutting up a tree blocking a road, according to the city's Public Safety Department.
According to The Detroit News, Sergeant Steven Splan was found unresponsive in the station shortly before midnight on Sunday.
The 46-year-old officer reportedly suffered a heart attack hours after he returned from cutting and removing a tree from a local highway on Sunday afternoon.
Splan had served with the Bloomfield Hills Police Department for 15 years.
He is survived by his wife and four children.