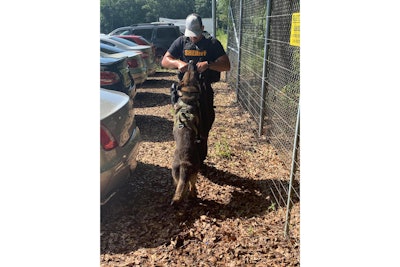 A shooting in Anderson, SC, involving sheriff's deputies has left one suspect dead and a woman wounded. Officials also said a police K-9 was killed.
Anderson County Sheriff Chad McBride said the deputies were caught in an "ambush situation" Tuesday night when they were fired upon from a hill next to a Lowe's parking lot. They returned fire, WSOC reports.
McBride said the attack occurred while the deputies were searching for two people who ran out of a car after an attempted traffic stop and pursuit.
The slain K-9 named Roscoe began tracking the pair, which led deputies to the hill where McBride said the suspects were waiting in an "ambush situation."